Center for Youth Development felicitated teenager for saving a precious life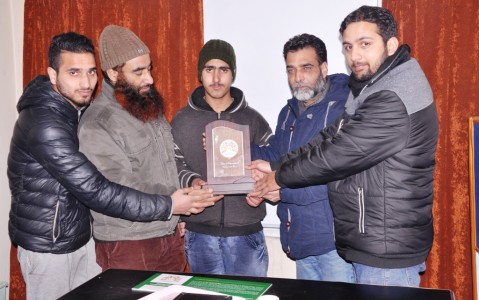 Srinagar, Jan 28 (Only Kashmir): The Center for Youth Development on Saturday felicitated 14-yrs-old Ubaid Nabi for his daring act to rescue a drowning man who accidentally slipped into the river Jehlum on 31st December amid bone chilling winter.
Imtiaz R Chasti who heads the Center for Youth Development a Kashmir based NGO organized a impressive function at its office Poloview Lal Chowk Srinagar during which Ubaid Nabi of Maisuma Srinagar was felicitated with a letter of appreciation and a memento.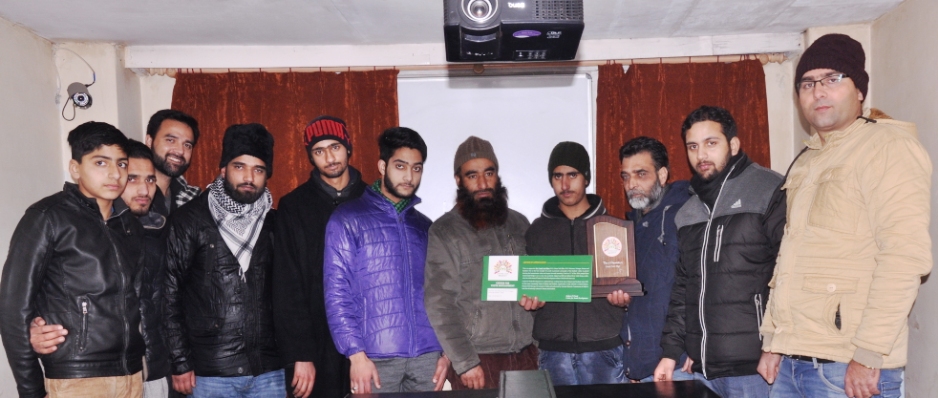 Among others several youth from different professions including CEO Elfa International Mehran Khan, Human Rights Defender Mir Imran, Onlykashmir.in Chief Editor Bilal Bashir Bhat, Rayees Dar and Pakhtoon Manzoor of Kashmir News Observer and friends of Ubaid were present on the occasion.
A threadbare discussion was held during the function in which participants while complementing Ubaid for his work said there was a need to identify core competencies, to work as a team and harness talent of youth.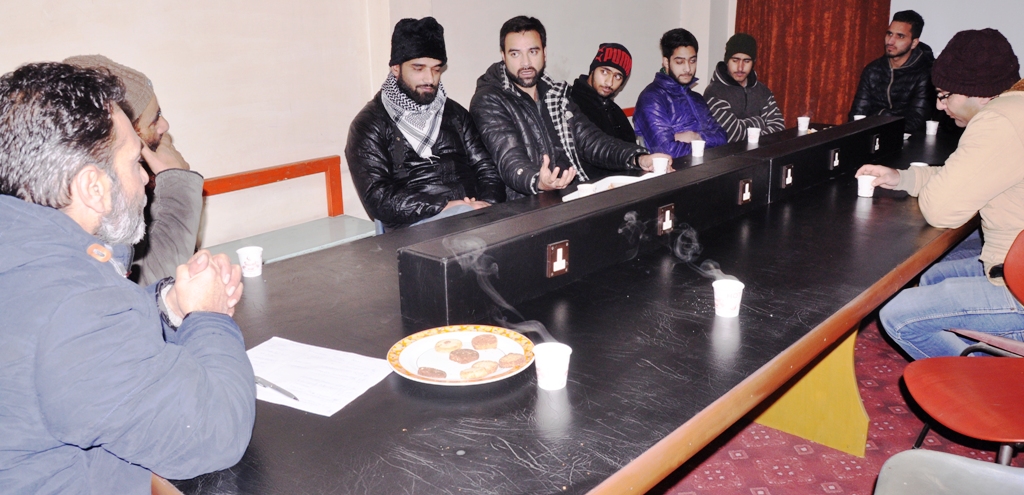 Pertinently, Ubaid Nabi S/O Ghulam Nabi Bhat of Maisuma Srinagar while exhibiting the Kashmir's rich humanitarian values saved a precious life on 31st December 2016 after he jumped into the river Jehlum to rescue a man who accidentally slipped in waters of Jehlum while fixing a cable wire. It took teenager Ubaid about half-an-hour to save him and bring him to safety.
The participants on the occasion hailed Center for Youth Development and appreciated its head Imtiaz R Chasti for organizing such events.
Discussion
One Response to "Center for Youth Development felicitated teenager for saving a precious life"