News in Spotlight
Conference on Contribution of Kashmiri Women in Literature held in Srinagar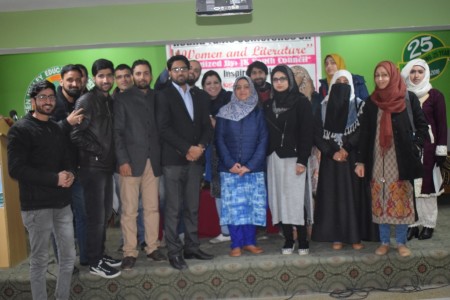 Srinagar, Mar 08: On the occasion of International Women Day, a conference to recognize the literary progress of the women folk in Kashmir under the title "Women and Literature" was organized jointly by eminent organizations JK Youth Council, Inspire Me Global and Onlykashmir.in at Green Valley Educational Institute Srinagar in which school students, journalists, lawyers, philanthropists, academicians, research scholars and personalities from other eminent fields threw light on topic Women and Literature with reference to Kashmir.
Academician Mushtaq ul Haq Sikandar, Social Activist Tauseef Mir, Scholar Maria Shawl, Journalist Rameez Makhdoomi, Women Journalists Razia Noor and Farzana Mumtaz , Scholar Najamu Sakib , Lubna Wali Shah, Advocate Arshie Zuhar threw light on the topic and also on issues faced by the women.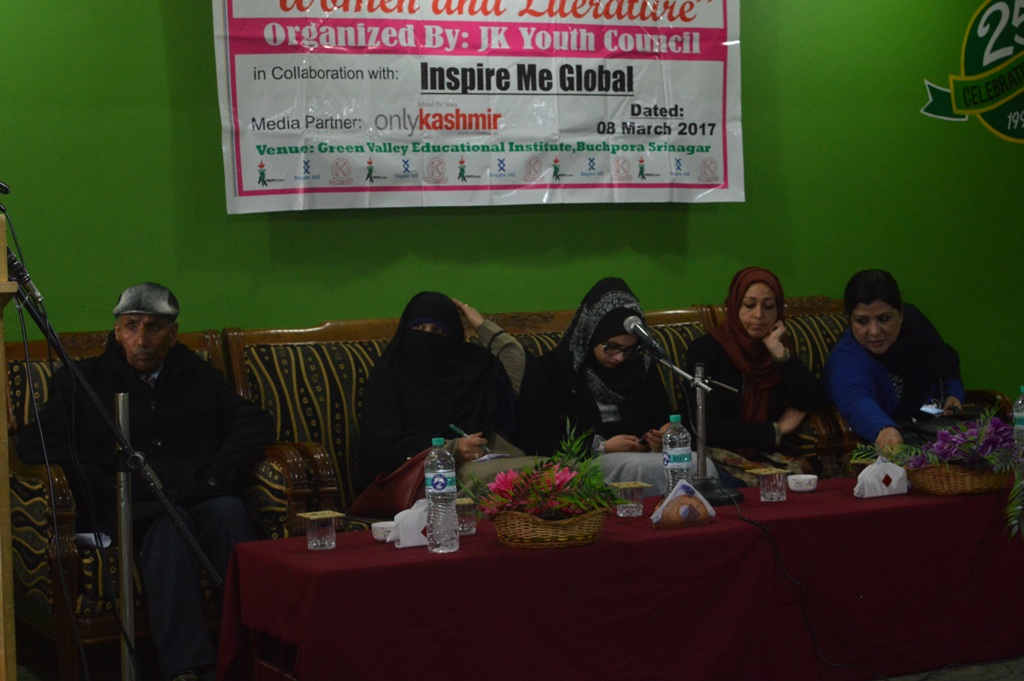 Dr.Mubeena Ramzan, Eminent philanthropist and Scholar was the chief guest on the occasion whereas Chairman GVEI Muhammad Yousuf Wani and Principal Prof. G.N. Alie were guests of honour.

Journalists Rameez Makhdoomi, Journalist Bilal Bashir Bhat, Journalist and Filmmaker Arshid Dar were on the occasion felicitated for their role to address women related issues.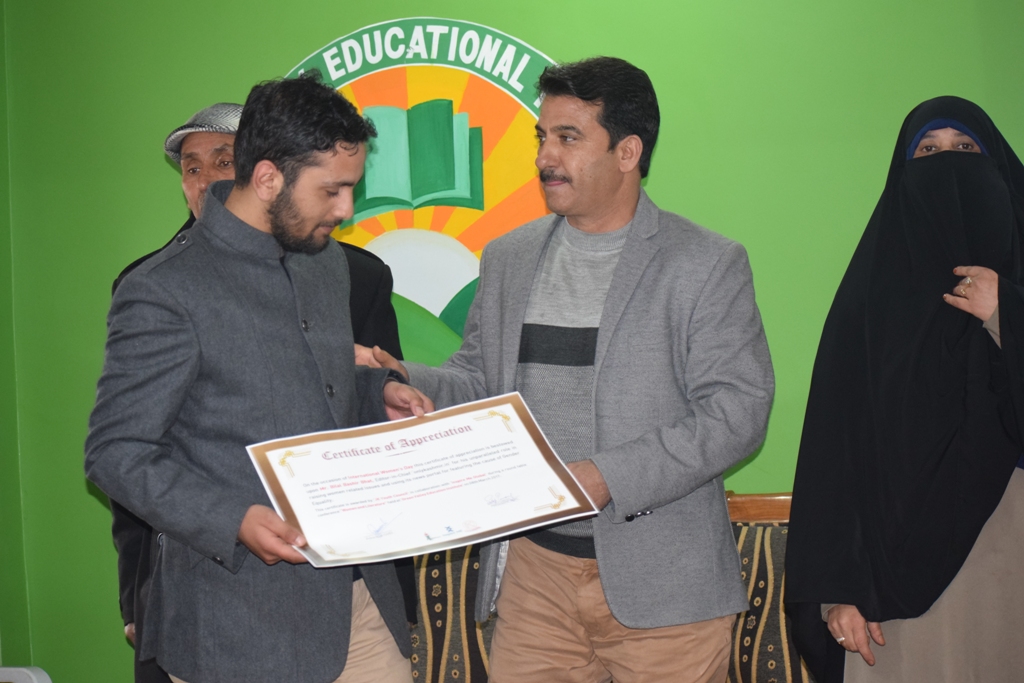 Arshie Zuhar, Lubna Wali Shah were presented certificates of appreciation for playing a wonderful role towards gender justice activism in their capacities.
Brain storming discussions, debate and questioning were witnessed in the programme.
Green Valley Management also presented their outlook on the topic and hoped conduct of more such programmes in near future.
"The level of great discussion, new topics and issues brought to fore, civility displayed by all and refreshing thoughts presented made it a memorable programme for one and all," stated a joint communiqué of Inspire Me, Onlykashmir.in and Youth Council.
Discussion