News in Behind The News,Spotlight
Kashmir calling Conscience of India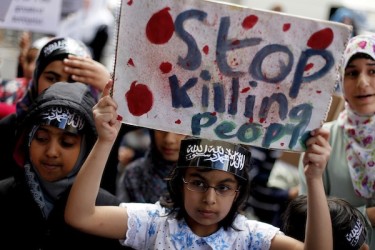 Only Kashmir| Rameez Makhdoomi | July 2016
Rape victims, pellet victims, unmarked graves, fake encounters, tortures, killed protesters, gagging internet, snapping communication, peace of graveyards ,useless enquiries have defined handling of Kashmir conflict.
As Kashmir is witnessing another round of unprecedented unrest and suppression in wake of scores of deaths and blinding of protesters post the killing of Burhan Wani, militant commander Onlykashmir.in would like to state some facts and appeal to all humans of India .
It has become a habit of so called mainstream media with illiterate panelists to resort to hurling abuses on Kashmir. But we are also aware that pain, torment of Kashmir has given rise to conscience class in India who not only emphasize with Kashmir but also speak vocally against these atrocities.
Discussion
One Response to "Kashmir calling Conscience of India"