Daughters of Kashmir Basirat and Aksa clinch National Karate Championship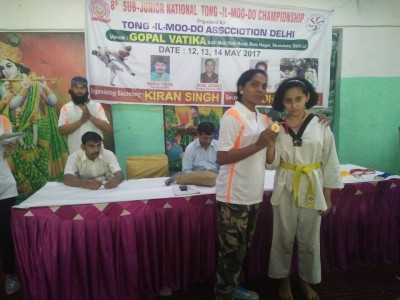 Bilal Bashir Bhat
New Delhi, May 15 (Only Kashmir): Yet again, the proud daughters of Kashmir by bagged the first position in the 8th Sub-Junior Tong-Il-Moo-Do National championship held in Delhi, has made the whole Kashmir proud. Syed Basirat Byhaqi and Aksa Farid from Presentation Convent bagged gold medals in the championship, whereas Uttar Pradesh and Delhi clinched second and third respectively.
Earlier in 2016, Syed Baseerat Byhaqi a resident of Gulab Bagh Srinagar and Aksa Khan at International Junior Medium Weight category at Thimpu Bhutan bagged gold and bronze medal respectively.
"I am very happy that I got the gold medal. As today falls the Mother's Day I have decided to dedicate this medal to my mummy," says Aksa while speaking to Onlykashmir.in.
The director of Phonix Home Tuition Manzoor Sultan Bhat and tutor of Aksa said it is a proud moment for whole Kashmir that our kids are exhibiting their talent at National and International level.
J&K General Secretary and Sports Coach of Tong-Il-Moo-Do Arshid Aziz said around 600 players of around 20 teams across the country participated in the competition in which J&K bagged the first place.
Pertinently, Jammu and Kashmir hosted the 5th Sub Junior National Tong-iL-Moo-Do championship in 2014 .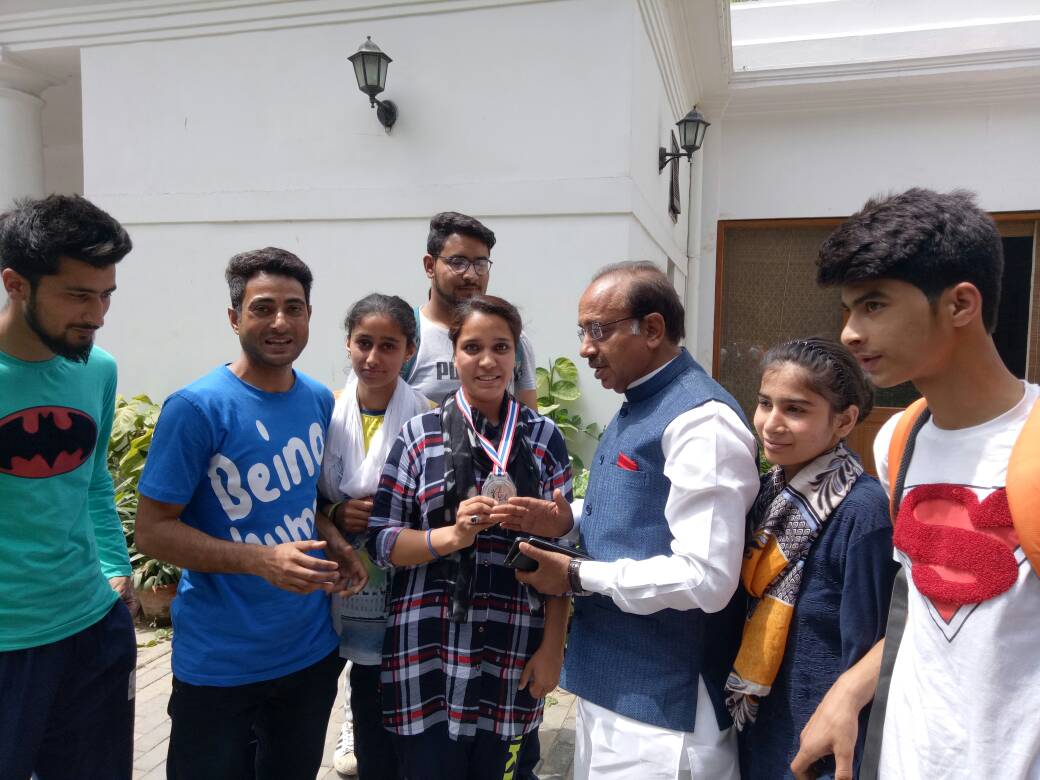 Meanwhile shining star of Taekwondo, Mansha Bashir met Union Minister Of Sports Vijay Goel, who was pleased to meet her and appreciated for her achievement with which she could fame the name of her nation.
Vijay Goel assured for suitable reward and support her to encourage her for more and more achievements in future through J&K Govt.
Discussion