Kashmir shuts to oppose GST, civilian killings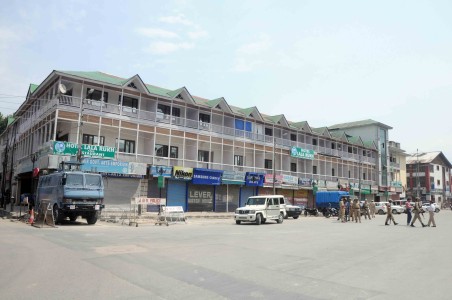 Srinagar, Jun 17 (Only Kashmir): A complete shutdown was imposed in the length and breadth of Kashmir valley against the government's proposal to impose central law GST in state and against the killing of three civilians in forces action. The shutdown was called by joint pro-freedom leadership, while as authorities imposed curfew like restrictions in parts of the city to foil any law and order problem.
Life was disrupted due to separatist-sponsored shutdown and restrictions imposed by the authorities across Kashmir valley on Saturday. Government officials said restrictions were imposed in the areas of Rainawari, Khanyar, Nowhatta, M.R. Gunj and Safa Kadal to maintain law and order. Heavy contingents of police and the Central Reserve Police Force (CRPF) were also deployed. Train services between Baramulla and Bannihal towns were suspended. Exams scheduled for Saturday were postponed by Kashmir University. Shops, public transport and educational institutions remained closed.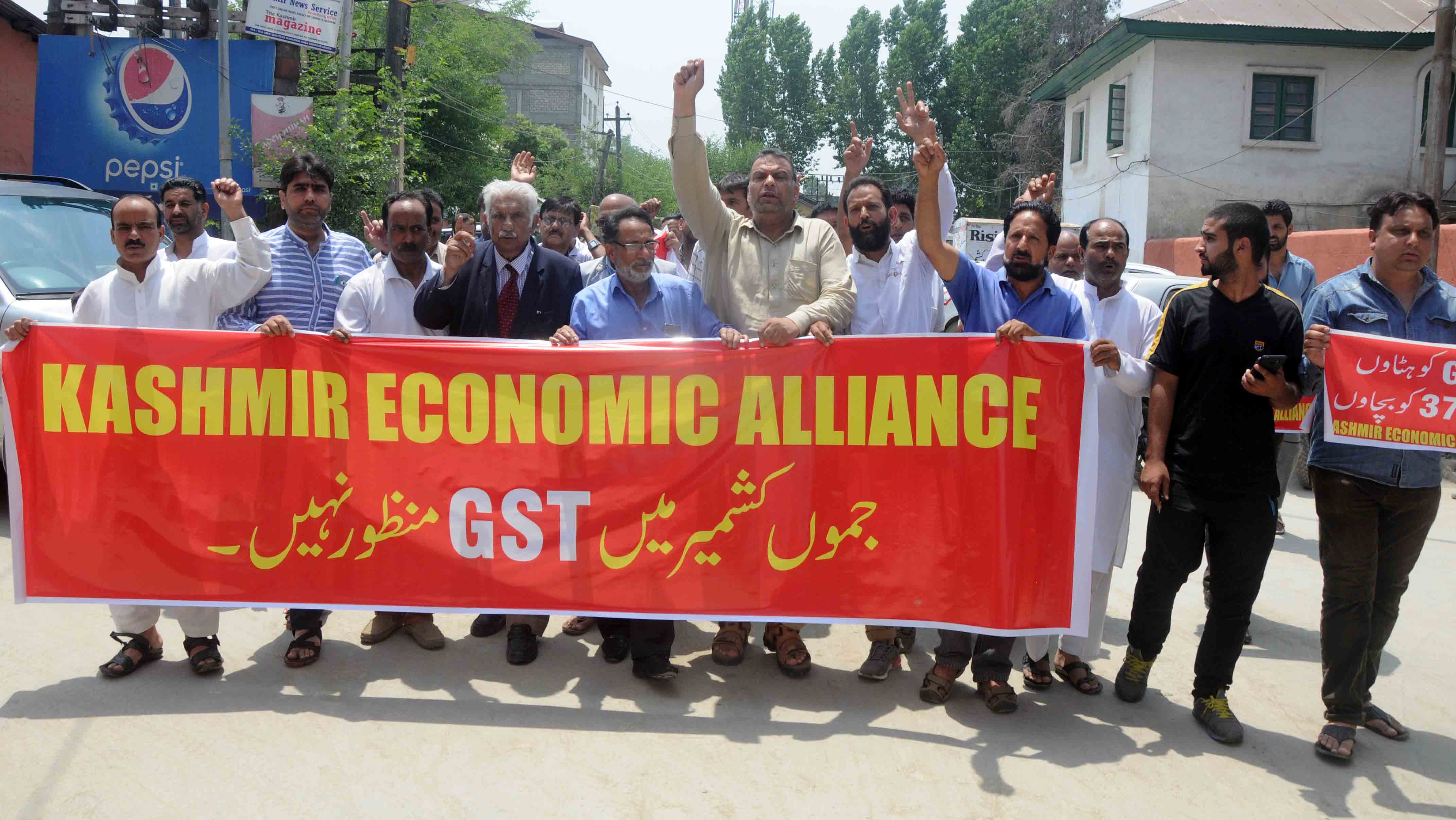 Traders body Kashmir Economic Alliance assembled here in Press Enclave Srinagar and staged a protest. The protesting traders denounced the government proposal to implement GST in Jammu and Kashmir. Earlier while talking to reporters, Chairman Kashmir Economic Alliance Muhammad Yousuf Chapri said that business community and the people would fight tooth and nail to oppose GST implementation in the State.
"We are not against any tax regime which is for the betterment of the business community. But J&K state is not like any other state in India. It has a special status guaranteed under article 370 under which this law can't be implemented here," Chapri Dar.
Earlier on Friday statewide protests were held after against NIA raids and implementation of GST against business community. Leaders and activists condemned ransacking of properties during night raids in Shopian & Kulgam areas and demanded immediate release of all political prisoners. The leadership said that they are hell-bent to harm business community and added that few state ministers are in league with authorities in Nagpur & are being lured to implement GST in state.
Meanwhile reiterating that the constitutional amendment regarding GST does not apply to J&K suo-moto, Minster for Public Works Naeem Akhtar today said that GST is a good tax reform which will be taken up for implementation in J&K only after arriving at consensus through broad-based consultation process.
Discussion