News in World Watch
Man buries his twin children and wife died in Syria gas attack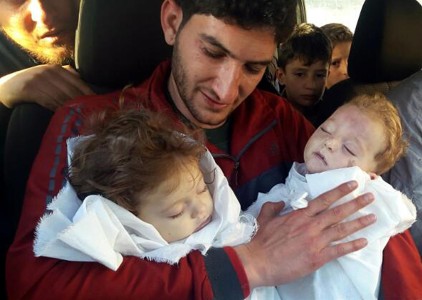 Damascus, April 07: Father devastated after his twin children and wife were killed in a suspected chemical attack in Syria wept over their graves as they were buried. Shocked and heartbroken Abdul Hamid Youssef consoled fellow mourners as he broke down in tears and crouched down next to their burial plots.
He said he was devastated he lost 20 members of his family as the Gas attack by Bashar Al- Assad forces in Syria's north-western Idlib province killed scores of people on Tuesday.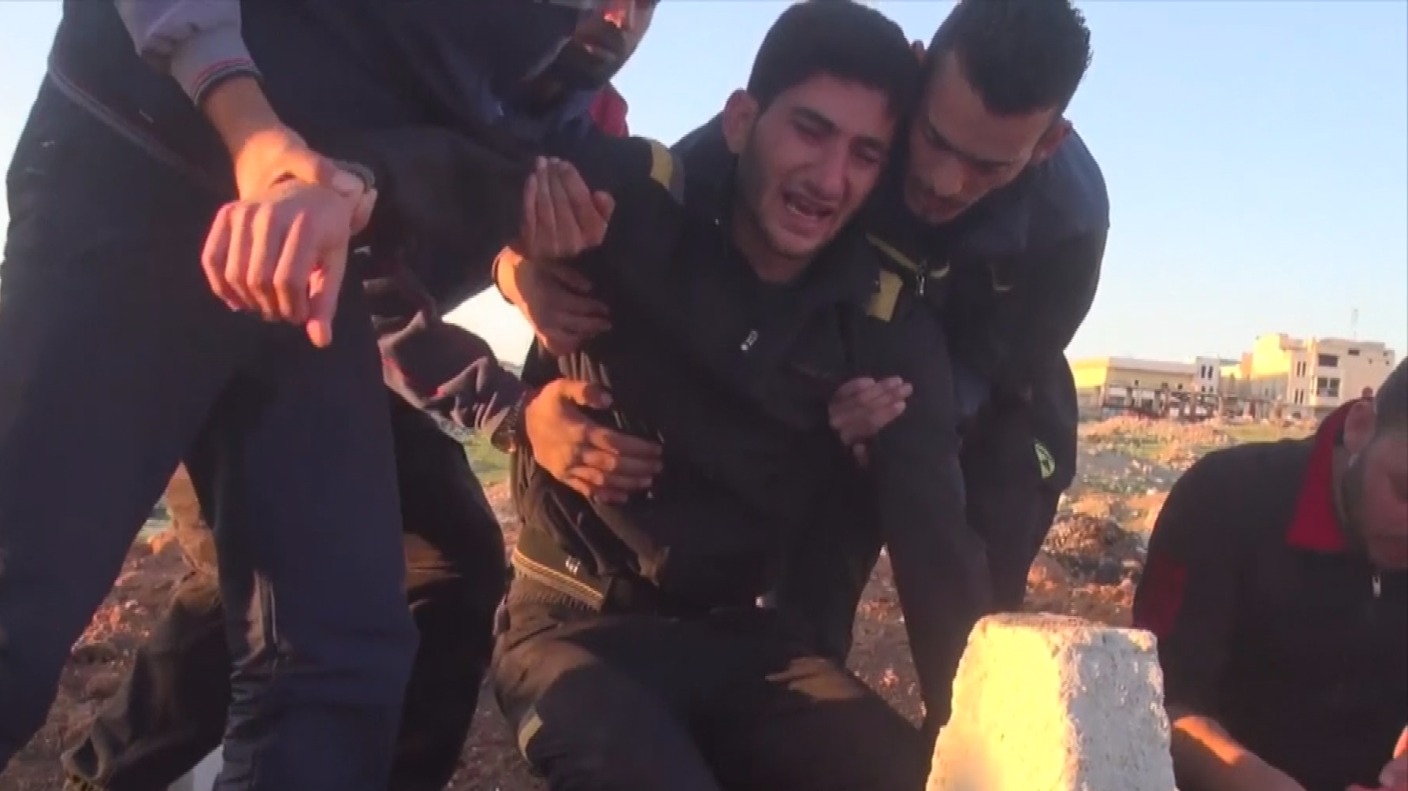 A photo of a sobbing Youssef cradling the bodies of his nine-month-old twins – Ahmad and Aya – was published around the world.
At least 100 people, including 25 children, were killed in the attack in a rebel-held area in Khan Sheikhoun, as Bashar al-Assad government continued to downplay denied the Syrian forces are not responsible for the suspected sarin gas attack.
Abdul Hamid Youssef was believed to have fallen seriously ill after he too exposed to the chemical amid Syrian jets pounded with chemical bombs against the region near Syria's border with Turkey.

World leaders and human rights campaigners have called for an investigation into the alleged war crime.
However, the Syrian government has set conditions for any international probe, saying it must not be "politicized" and should set out from Damascus and not Turkey.
Foreign Minister Walid al-Moualem said the government would only decide on the idea once its concerns were addressed.
Discussion