Mehbooba Mufti inaugurates JK Bank Zonal office in Rajouri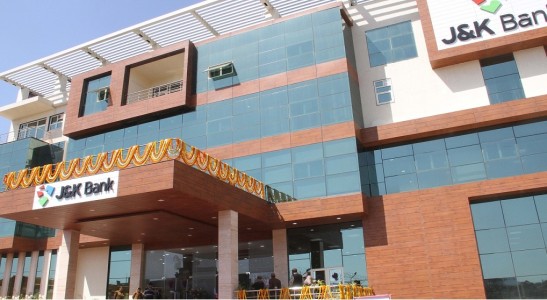 Rajouri, March 14 (Only Kashmir): Chief Minister, Mehbooba Mufti, who was on a day's visit to the area Tuesday inaugurated the zonal office of the JK Bank during her visit.
The Chief Minister inaugurated the zonal office and Currency Chest of JK Bank at Rajouri built over a cost of Rs. 30 crore. The zonal office is expected to cater to the customer needs of 113 business units across Pir Panjal region where the Bank has a business of Rs. 3800 crore.
Deputy Chief Minister, Dr. Nirmal Singh; Minister for CA&PD, Choudhary Zulfkar; Minister for Education, Syed Altaf Bukhari; Minister for Health & Medical Education, Bali Bhagat; Minister for PWD, Naeem Akhtar; Minister of State for Hajj & Auqaf, Syed Farooq Indrabi; legislators, Choudhary Qamar Hussain, Yaspaul Sharma, Vibodh Gupta; Commissioner-Secretary, Health and Medical Education, Dr. M. K. Bhandari; Divisional Commissioner, Jammu, Dr. Pawan Kotwal, officers of district administration accompanied the Chief Minister during the visit.

Earlier, the Chief Minister inaugurated the Nursing College at Baba Ghulam Shah Badshah University (BGSBU) and the additional block of District Hospital here.
She also threw open the additional block of District Hospital, Rajouri built over a cost of Rs. Four crore.
Discussion