News in Spotlight,World Watch
MuslimBan: Canada PM Justin Trudeau welcomes refugees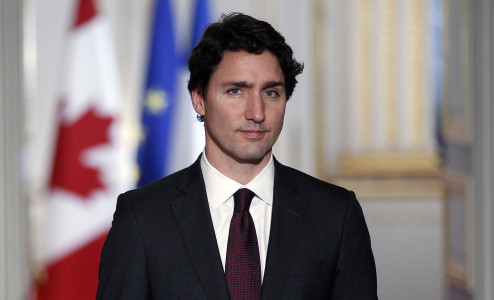 Toronto, Jan 30 (Only Kashmir): Reacting to Donald Trump's visa ban for people from seven Muslim-majority countries, Canadian Prime Minister Justin Trudeau in a message for refugees by us said: "Canadians will welcome you, regardless of your faith. Diversity is our strength #WelcomeToCanada."
Trudeau reacted to Trump's visa ban for people from seven Muslim-majority countries by tweeting on Saturday, "To those fleeing persecution, terror & war, Canadians will welcome you, regardless of your faith. Diversity is our strength #WelcomeToCanada."
Trudeau also posted a picture of him greeting a Syrian child at Toronto's airport in 2015. Trudeau oversaw the arrival of more than 39,000 Syrian refugees soon after he was elected as prime minister.
A spokeswoman for Trudeau, Kate Purchase said, "The Prime Minister is looking forward to discussing the successes of Canada's immigration and refugee policy with the President when they next speak." Trudeau is expected to the visit the White House soon.
The PM has refrained from criticising Trump to avoid offending the new president. Canada wants to avoid becoming a target like Mexico has. More than 75% of Canada's exports go to the US. Brad Wall, the conservative premier of the Canadian province of Saskatchewan, offered his support to Trudeau.
Discussion