Meet Mudasir Muran – an inspiration for young entrepreneurs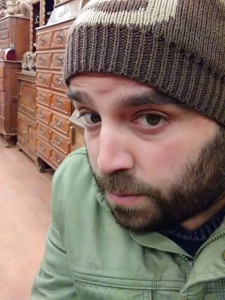 Sabahat Kumari | Only Kashmir | 03 Feb 2017
The 2016 uprising in Kashmir not only resulted in loss of dozens of precious lives but also led a setback to the economy of Valley, the young entrepreneurs who had invested a lot to glorify their business by taking financial risks in the hope of profit are facing tough times. Among such young and energetic entrepreneurs is Mudasir Muran of Old City Srinagar who invested a lot to start a new venture comprising of a range of beautiful Kashmiri walnut wood carving items
One needs to learn how to come dreams true. Create your own destiny; creation gives gratification. Do not get distracted by comforts life is full of ups and downs – learn to love a challenge. To best understand the value of money, earn it with your own sweat. – Mudasir Muran
We all know that carved walnut woodwork is famous craft of Kashmir, to glorify this work and to give greater impetus to the development of handicrafts, Mudasir Muran 29, while carrying the professional legacy, last year opened a handicraft and walnut showroom 'Paradise Wood House' at National Highway Lethpora Pampore South of Kashmir but due to the recent turmoil in Kashmir Mudasir's dreams got shattered, however, he didn't succumb and continued to fight the financial bankruptcy with tooth and nail.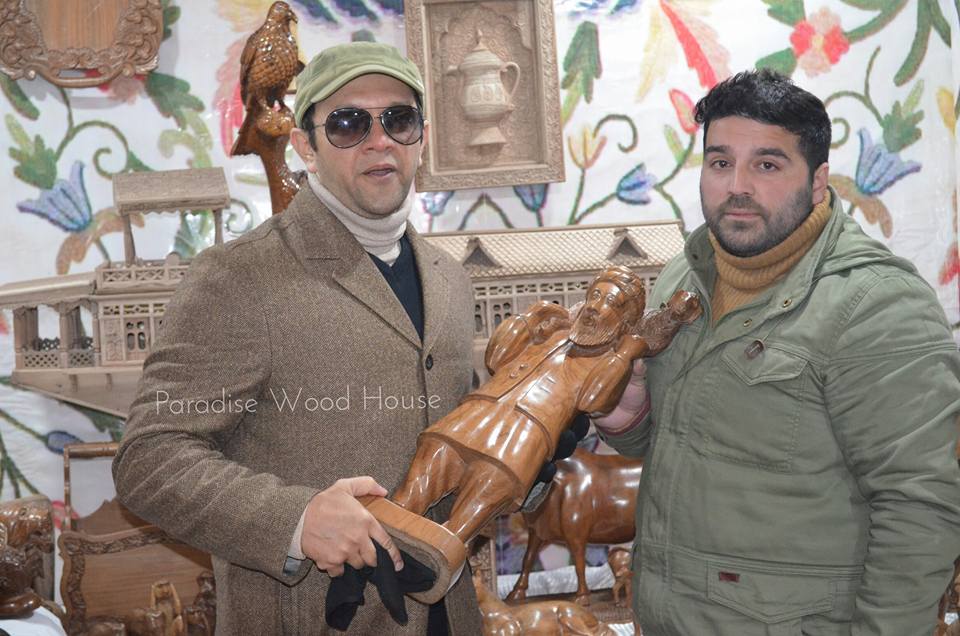 With his high ambitions towards showcasing Kashmir art and craft and to carry the 200 years old carving business family legacy, Mudasir visited several states of India to promote walnut wood carving stuff manufactured by none other than his father and uncle Mr. Abdul Ahmad Muran and Mr. Muhammad Yousuf Muran respectively.

It is his hard work and dedication that Mudasir Muran is presently breaking bread with celebrities at world famous ski resort Gulmarg where first of its kind Snow Carnival is underway. The beautiful wood carving stuff at 'Paradise Wood House' stall in Gulmarg not only attracted the state Chief Minister Mehbooba Mufti but also some Bollywood big guns including Javed Jaffrey, Imran Khan and Illyas Kazmi apart from a large number of tourists.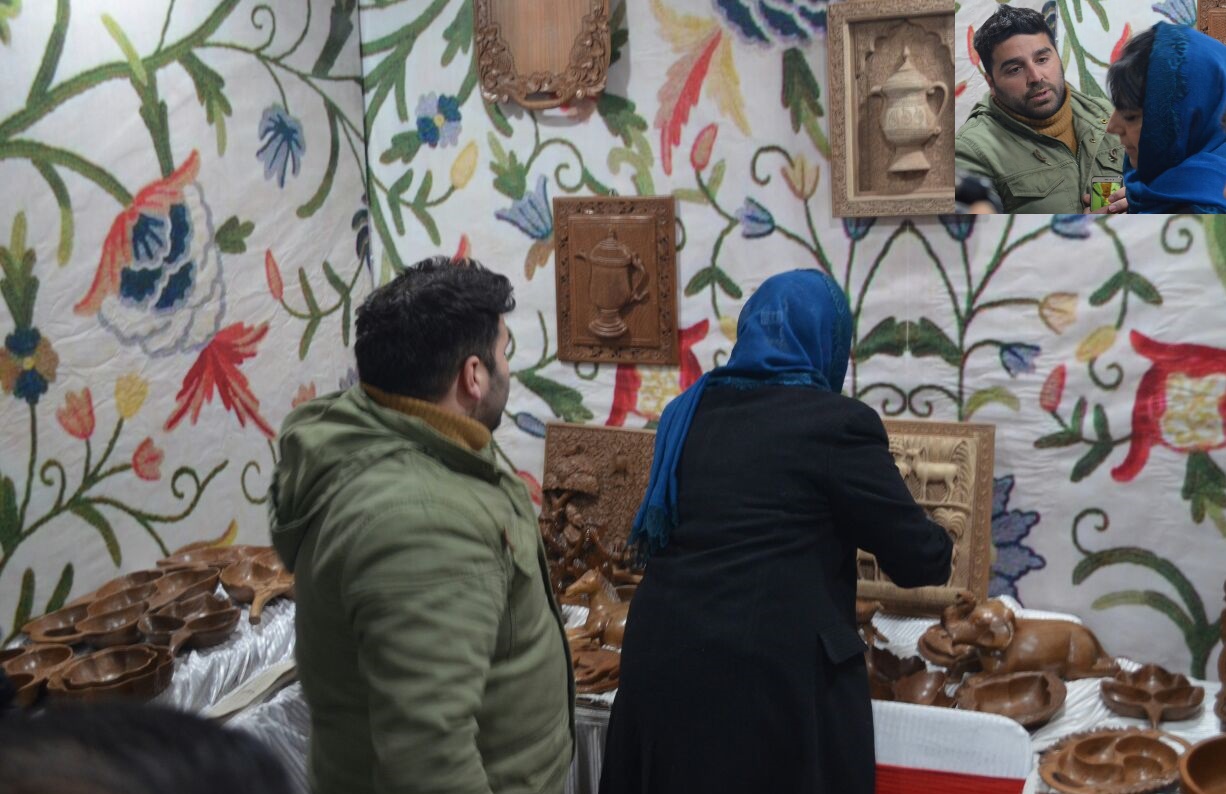 "During the inaugural ceremony of Snow Carnival, CM Mehbooba Mufti accompanied by Divisional Commissioner Kashmir, Baseer A. Khan; Director, Tourism, Kashmir, Mehmood Shah; CEO, Gulmarg Development Authority, Shafqat Iqbal and other senior officers spend some 10 minutes only at our stall, she lauded the varied designed work and termed our products a major attractions for the heritage and handmade products loving tourists." Said Saqlain, a salesman at Paradise Wood House stall.
Pertinent to mention here a model of Kashmiri houseboat in 2013 was showcased at Mumbai airport, besides a replica of Kashmir's Grand Mosque was presented to Iranian Ambassador to India, Ghulam Raza Ansari during his last visit to Kashmir.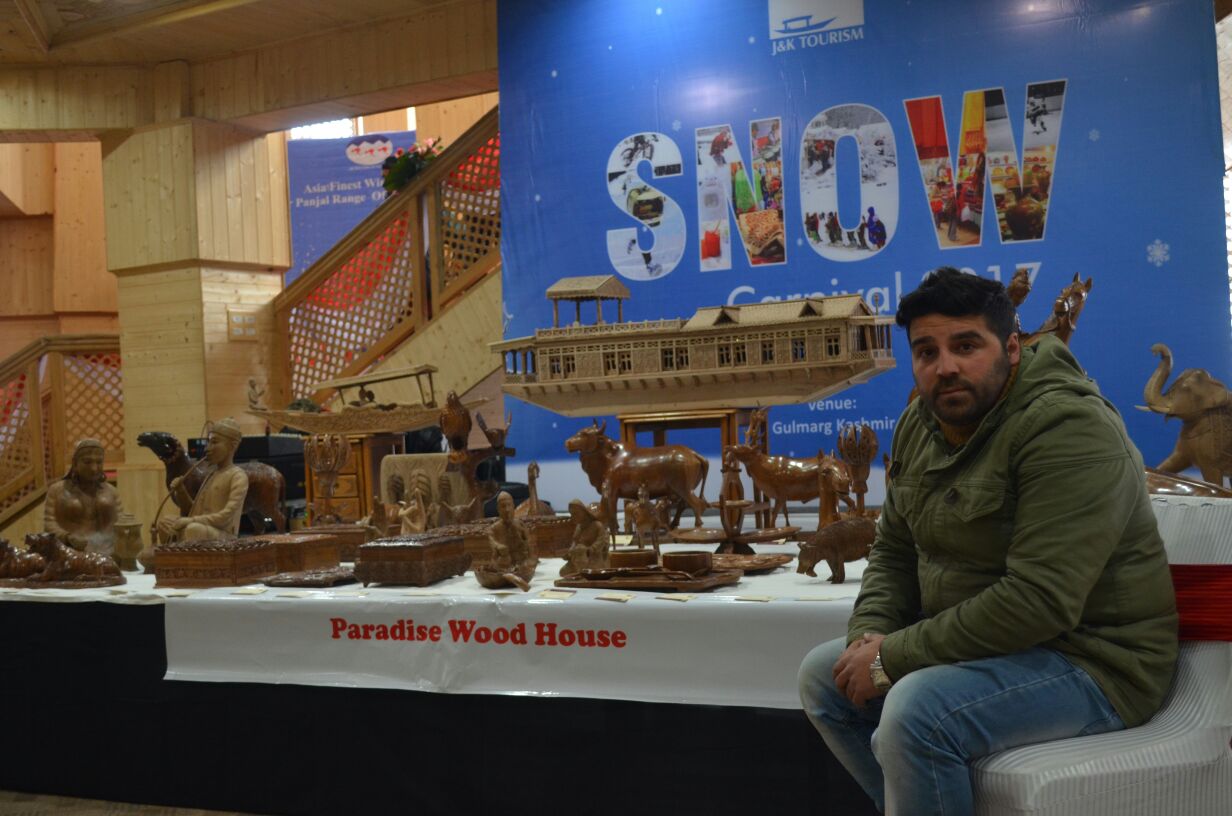 The story of Mudasir Muran is an inspiration and hope to those young entrepreneurs who are in limbo and in the state of disappointment following the different forms of uncertainties in Valley. Today Mudasir's consistency and stand towards his ambitions has opened his eyes to a whole new world of quality, traditionalism, heritage and handmade technology besides providing sources of livelihood to many of his salesmen.
ABOUT WALNUT WOOD CARVING
Carved walnut woodwork is among the most important crafts of Kashmir. Kashmir is now one of the few places in the world where walnut is still available at an altitude of 5500-7500 feet above sea level. The wood is hard and durable, its close grain and even texture facilitating fine and detailed work. It also presents visually interesting effects with mere plain polished surfaces in fact in contemporary products, plain surfaces, and small carvings are preferred, especially on trays, tables, bowls and similar items.
Discussion