News in Feature,Spotlight,State
Three days Techvaganza 2k15 ends at NIT Srinagar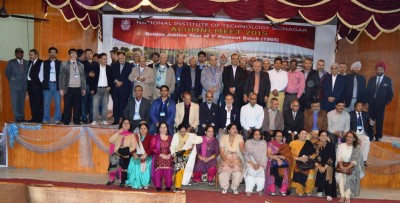 In the Picture: Chief Editor Only Kashmir, Bilal Bashir Bhat being felicitated by the Director of National Institute of Technology (NIT) Prof. (Dr.) RAJAT GUPTA during the award ceremony of Techvaganza 2015.
Srinagar, May 26 (Only Kashmir): The three day annual technical festival of National Institute of Technology (NIT) Srinagar concluded on Monday with winners of the various competitions being rewarded with cash prize and certificates.
It is worth pointing that the Chief Coordinator Techvaganza Professor Shabir Ahmad Sofi are spearheading this reputed technological eve.
On this occasion, Director Dr. Rajat Gupta while addressing the gathering said that the events like these are important for nurturing the young professionals for taking practical measures for the challenging future times.
"You are to take up the challenging technological tasks which shall lead the nation towards prosperity," he said.
He asked the students to take up the innovations which will help improve quality of research in the country.
"It is very disheartening to see that none of our technical institutes features among the top 200 universities among the BRIC nations," said Dr. Gupta.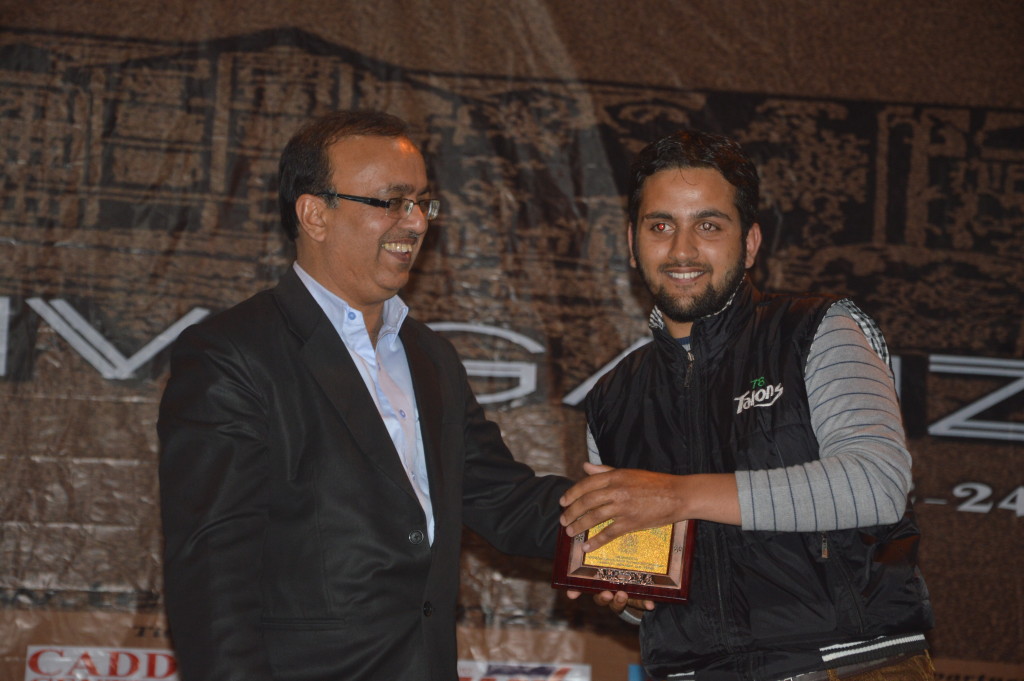 He also assured that the festivals like these will continue to hold the prime importance in the academic calendar of the institute.
On the occasion, Only Kashmir team including the Chief Editor, Bilal Bashir Bhat was felicitated by the Director NIT Dr. Rajat Gupta.
"The events like these go a long way in improving the technical abilities of the young professionals and consequently help in raising the technical standards in the field," Prof. Lala said.
The three day technical meet proved fruitful to all the participants. This year institute received a mammoth participation from various universities, colleges and schools.
Er. Shabir A Sofi also spoke on the occasion.
The workshop on Open Source Technology in collaboration with National Institute of Technical Teachers Training and Research (NITTR) Chandigarh was successfully held.
The closing ceremony was attended by a large gathering of the participants among whom the winners of the various competitions were rewarded with cash as well as certificates.

Discussion